New functions of the iMOVE provider pool
The search function in iMOVE's provider pool has been comprehensively improved and expanded.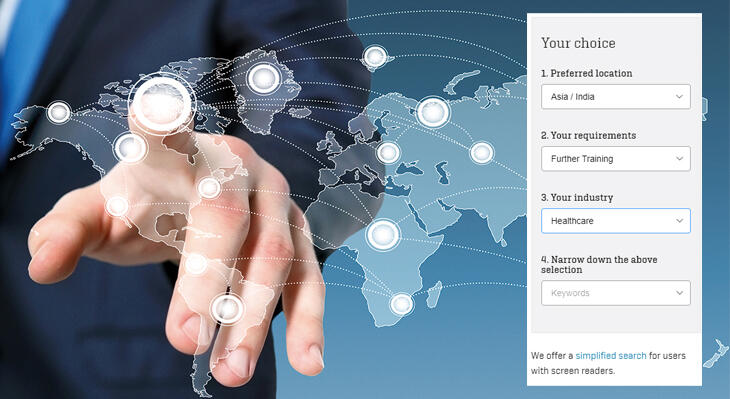 So far, interested international parties could only select by country and industry sector to find suitable German partners. From now on, it is also possible to search via product category (for example equipment, train-the-trainer). A more refined selection by keywords is also available. Thus international interested partners can search even more specifically for suitable offers in the field of vocational education and training from Germany. iMOVE expects these changes to lead to even better matchmaking for "Training - Made in Germany"!
The iMOVE Provider pool is accessible for all German companies who work in the field of vocational education and training and who feel at home in international business. It currently includes more than 240 corporate profiles. The use of the provider pool is free of charge for both interested parties and training providers.