Technical Terminology for Healthcare Professionals from India
On 23 March 2021, four German training providers presented their language training offers for medical doctors, dentists and pharmacists from India, who intend to work in Germany. More than 100 participants had registered for the event.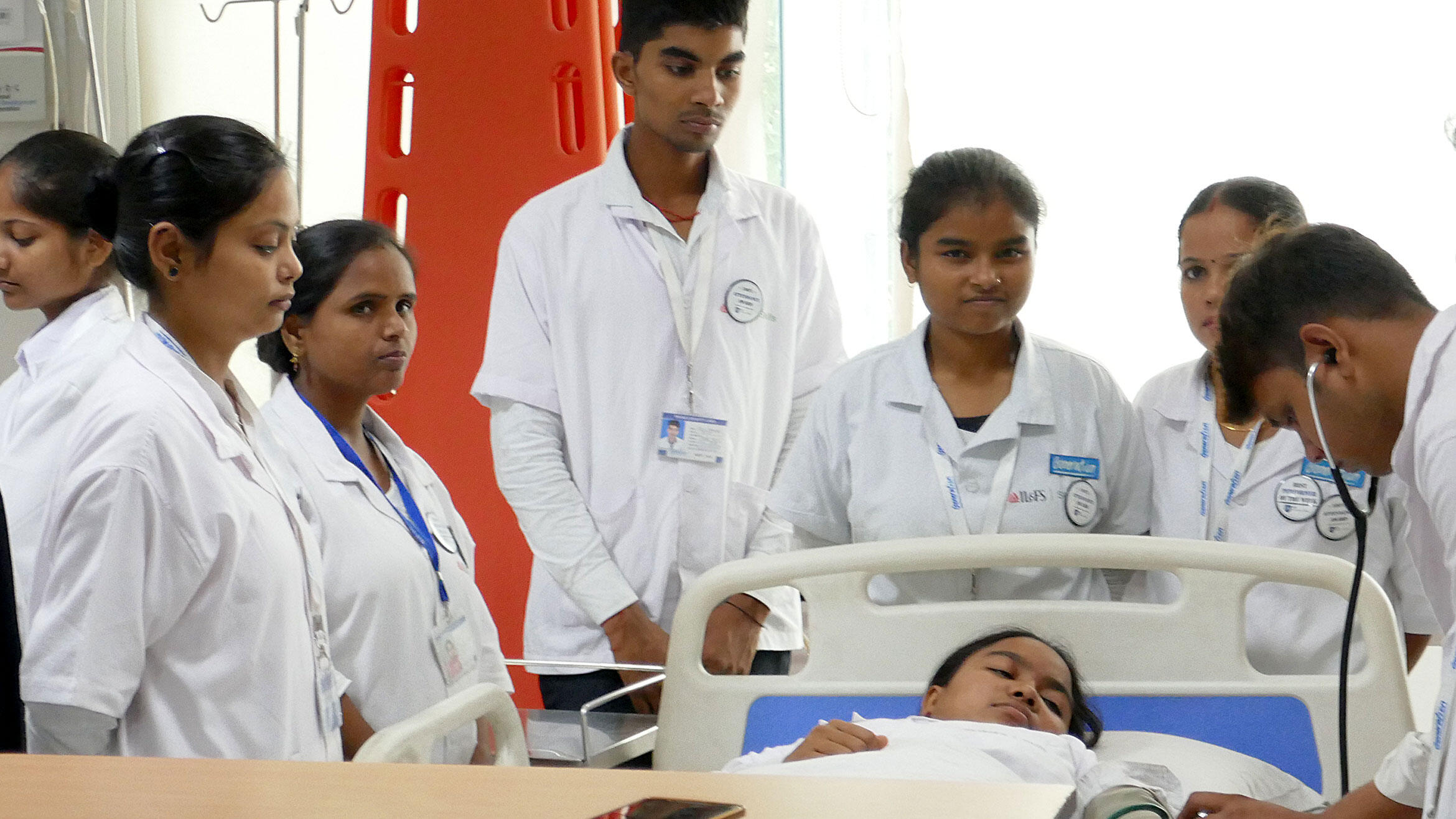 The event took place in cooperation with the Indo-German Chamber of Commerce in Pune (India) which provides recognition counselling for skilled labour interested in working in Germany in the context of the ProRecognition program.
In Germany there is a growing demand for qualified medical staff, already one in eight medical doctors is coming from abroad. Apart from academic qualification and recognition of the Indian medical degree, profession-oriented language skills are indispensable to prepare for the professional language exams at the respective official bodies.
In short pitches, the following four organizations showcased their training offers to qualify Indian participants:
Berlitz is a global education service provider with a wide range of language courses and learning formats for private clients as well as for companies, comprising sector-specific as well as preparatory language programs for examinations. The preparation of medical skilled personnel for taking up occupation in Germany is a growing business area, and Berlitz is cooperating with hospitals and clinics in that field.
Berufliche Fortbildungszentren der Bayerischen Wirtschaft (bfz) offer language courses for medical staff at their location in Munich since 2016, which also take place online since last year. Highly qualified and committed trainers with long-term experience facilitate a pass rate of over 98 per cent.
EIIE - EURASIA Institute for International Education prepares international specialists for their employment in Germany with its Career Pathways Program. For medical doctors aiming at specializing in various medical fields, special language and communication training is offered. This program is carried out in cooperation with the International Academy of Charité, one of the biggest university hospitals in Europe.
Sprachzentrale Leipzig is specialized in tailor-made, practice-oriented language courses with individually adaptable learning concepts that vary according to requirements, needs, desires and possibilities. The company is experienced in catering to participants from various Asian countries.
Pitches and Questions
The panelists presented their training offers as pitches of about 10-minute length and answered questions from the audience immediately after their presentations. Most questions centered around topics like course length, fees, training concept and success rates in terms of passed examinations.
iMOVE and IGCC Pune organised, realised and moderated the 90-minute event which was conducted in English and was broadcast via GoToWebinar.
Video of VET on the move
Follow the online presentation including the pitches of the four German training providers.
Information on the German training providers