Training of Trainers in South and Southeast Asia
You are kindly invited to join the iMOVE Online Presentation "VET on the move: Training of Trainers" for South and Southeast Asia on 17 November 2022.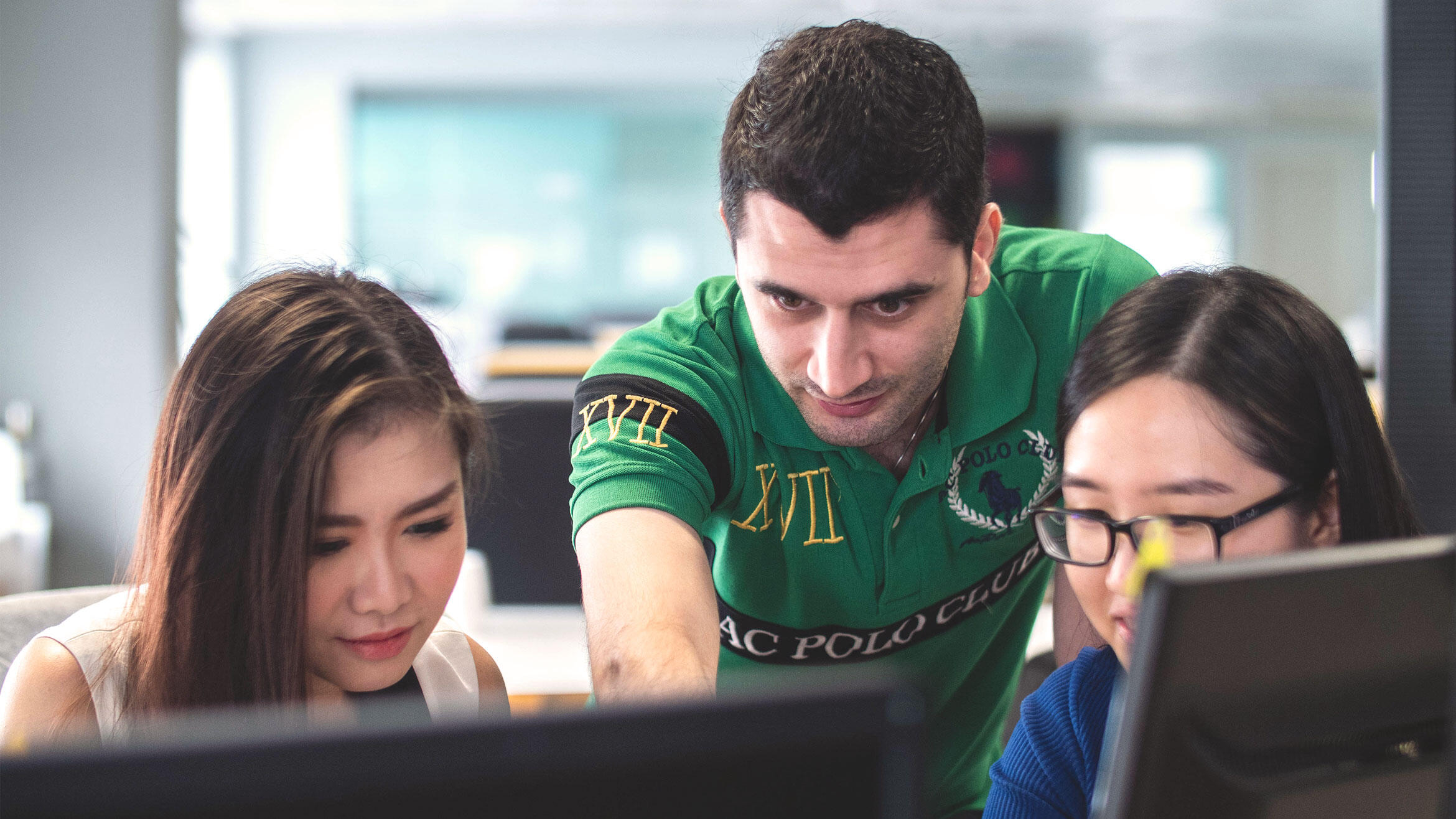 Lifelong learning is now a reality, not just for students and apprentices but also for trainers. It is a practice - only if you keep learning, you will never forget what it is like to be a learner.
The Training of Trainers (ToT) is a high-level professional capacity-building process for qualified instructors, facilitators and supervisors. In order to have a real and inspiring impact on the learning processes and experiences of young people, trainers need to undergo comprehensive training measures themselves. These should be designed to develop or refresh the instructor's ability to run exciting and effective programmes.
Tailor-made ToT enables trainers to help apprentices and trainees move through different learning stages - to know, to understand and to do – and also to adapt their programme design to the different learning styles of their participants. Key is also to provide a safe learning environment and be in contact with all participants, their learning goals and concerns. Thus, they can help people accelerate their personal development, become more successful and self-confident, as well as set and reach new goals in life.
With this Online Event iMOVE wishes to facilitate new contacts to German training providers. Four organizations will showcase in short pitches their training offers to qualify training staff.
In 10-minute pitches, these training providers showcase their ToT programs. After each presentation there will be a five-minute slot for questions.
Participants will get an overview of German training offers and both sides can establish direct contact with each other.
Registration
Registration
Date: 17 November 2022
Start 10:30 a.m. (CET), End 12:00 a.m. (CET)
Start 3:00 p.m. (IST), End 4:30 p.m. (IST)
Registration deadline: 16 November2022
Costs: Participation is free of costs. Registration is mandatory.
Please observe our terms and conditions.
Terms and conditions, dates
Terms and conditions, dates
Date
17 November 2022
Start 10:30 a.m. (CET), End 12:00 a.m. (CET)
Start 3:00 p.m. (IST), End 4.30 p.m. (IST)
---
Number of participants
no limit
---
Target Group
The iMOVE Online Presentation is targeted at representatives of industry and of educational and training institutions as well as all other interested parties from South and Southeast Asia.
---
Costs
Participation is free of costs.
Registration via registration form is mandatory.
---
Registration
deadline: 16 November 2022
Your registration will be confirmed via email.
For details of your participation please see your registration confirmation.
---
Technical information
The whole event will be in English.
The event will be conducted via GoToWebinar.
In due time before the event you will receive an email with the login credentials.
Please make sure that your email address is valid and please check your junk emails.
---
Organizer
Federal Institute for Vocational Education and Training (BIBB)
iMOVE: Training - Made in Germany
Robert-Schuman-Platz 3
53175 Bonn
Germany
---
Further terms and conditions
In case a registered person cannot participate, another person can be appointed to take part.
The organizers reserve their right to cancel the event in case of inhibiting factors which they are not responsible for.