Training of Chinese vocational school teachers
Leipzig GBS Academy for Technology, Economics and Management • Continuing vocational education and training in logistics in the "1,000 Teachers Programme"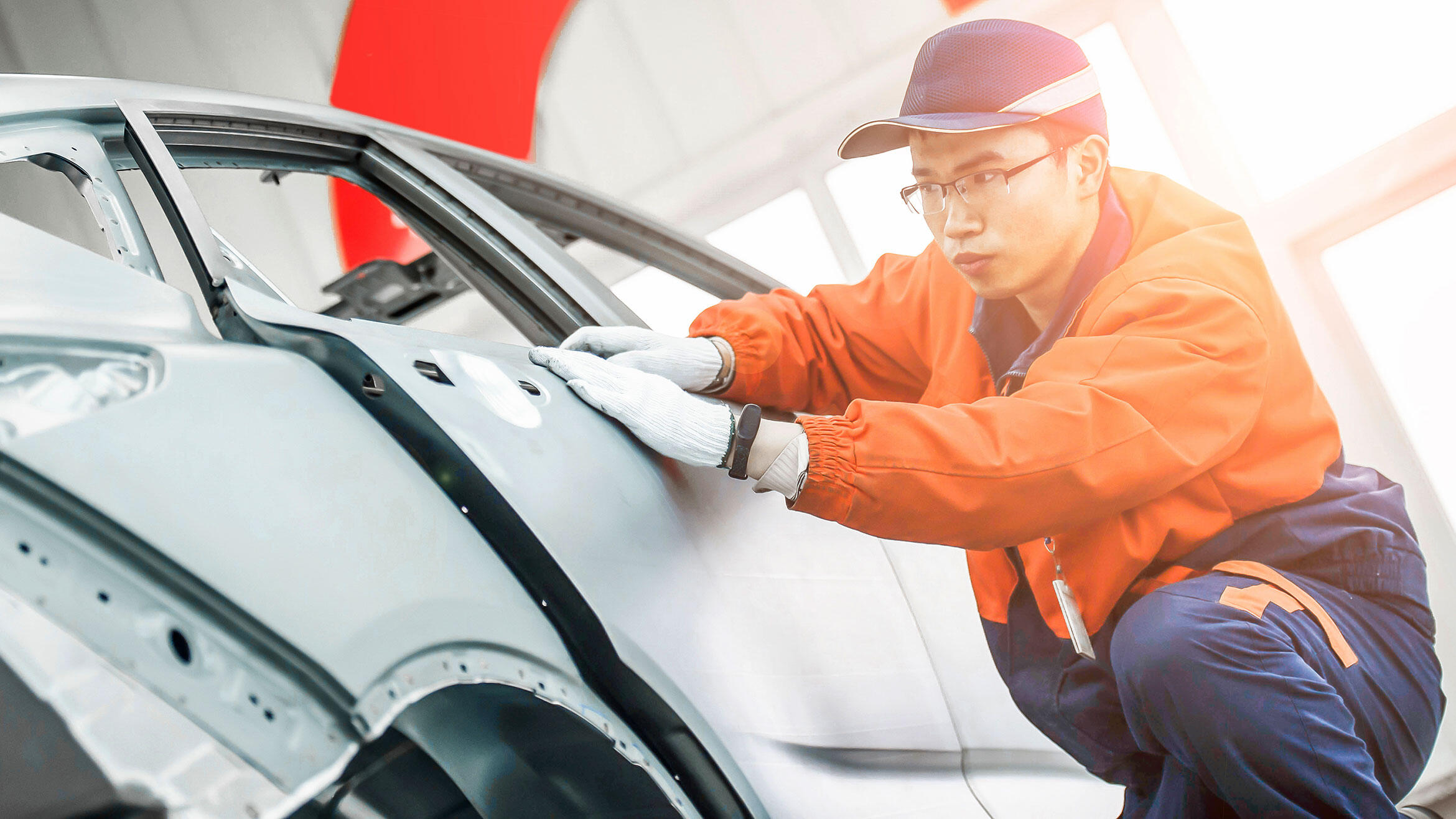 In 2019 and as part of the "1,000 Teachers Programme", the Chinese Ministry of Education engaged the Leipzig GBS Academy for Technology, Economics and Management for the training and continuing education of teachers working in vocational schools in China. China wants to have up to 1,000 teachers, lecturers and college leaders trained each year in Germany over a period of several weeks. iMOVE organised the expression of interest process for German providers of vocational training and continuing education.
GBS Academy delivered the teacher training in the area of logistics. From November to December 2019, 25 teachers attended a four-week training course. The GBS Academy provided training for participants on the German vocational education and training system, the vocational school framework curriculum, on advanced areas of learning and on the examination system. Also covered were vocational education, teaching methods, as well as the planning and delivery of lessons. Specialised knowledge concerning the content of modern logistics occupations was also delivered. The logistics sector is also not immune to digitalisation and automation. As part of the digital transformation, skilled workers are faced in particular with the networking of logistical processes, which is intended to provide greater transparency in the supply and distribution chains.
Greater transparency
The participants, who came from provinces across China, also took part in excursions to the German logistics company DHL, a BMW plant and to the German National Library in Leipzig. In the final evaluation of the training they showed that they had understood the content well and had gained lots of practical experience to support delivery of their own teaching in China.
The predecessor of the Leipzig GBS Academy for Technology, Economics and Management was established in Munich over 40 years ago. The GBS Academy began its international training activities in Chongqing and Chengdu as early as 1998. Here, training courses were run in cooperation with Chinese authorities and institutes as well as German and Chinese companies. Since then, the GBS Academy has been training international participants not only at their site in Leipzig but also abroad, at a local level.
Training on site
As of 2001, Chinese students began studying at the GBS Academy to become "State-certified technicians" specialising in electrical engineering or information technology and "State-certified business economists". Prior to this, they completed a one-year German-language course at GBS in China.
In 2003, the GBS Academy set up their first vocational training centre in China with a primary focus on the automotive industry. This was established on the Shenyang University campus as the "Shenyang University GBS Academy (SGA)". The second centre of this type followed just one year later on the campus of the Liaoning Communication School in Shenyang.
In cooperation with the Liaoning Province government and Shenyang municipal authority, the GBS Academy provided training for Chinese trainees in the areas of electrical engineering and mechatronics. Courses and management training were also organised for Chinese employees of German companies such as BMW Munich, BASF Shanghai and Würth. In cooperation with BMW Munich and what was then the Berlin Federal Institute for Vocational Education and Training, GBS created one of the first Chinese-language textbooks for vocational education and training in mechatronics. This was followed, in collaboration with partners such as the Suzhou Technical College and the Chongqing Industry Polytechnic College, by further practice-based and action-oriented vocational training and continuing education activities.
---
Information
This sucess story was first published in the iMOVE publication Developing Skills for Employability with German Partners • 8 Success Stories from the Mobility and Logistics Sector. The brochure was published in November 2020.
---