The virtual classroom as an export hit
Institute for Vocational Training (Institut für Berufliche Bildung AG, IBB AG) • Customer access at regional training centres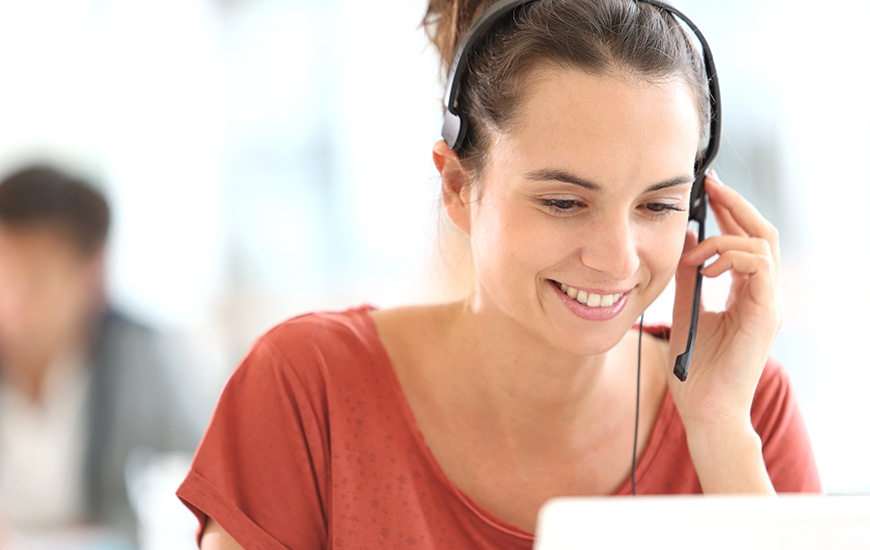 The IBB Institut für Berufliche Bildung AG was founded in 1985. It now operates across 250 locations and is one of Germany's largest continuing education providers. The IBB offers its participants tailored training solutions. These range from traditional face-to-face training to live teaching in virtual classrooms and extend to include blended learning concepts.

The institute also runs a virtual online academy (VIONA), in which, regardless of where they are located, participants from Germany and other European countries meet on a daily basis to learn and work together under the guidance of specially trained lecturers.

As one of the major German providers of virtual learning scenarios, the IBB has now expanded its provision across borders. Since May 2017, it has been cooperating with the Vienna-based company Aspire Education GmbH. Its platform aspidoo.com is the first large-scale learning platform in Austria to offer learners a broad range of high quality online continuing vocational training programmes.

IBB courses are now also available in Austria via the VIONA platform, which the company Aspire Education set up ten years ago. This has been made accessible to more than 200 partner locations in Germany thus far.

The cooperation agreement will see aspidoo.com advising and supporting customers both online and in person, as well as offering a pleasant learning environment in the regional training centres. Customers will receive access to selected VIONA courses at each of aspidoo's ten training locations, independent of the number of participants.

A virtual classroom is able to accommodate all students and lecturers together with a whiteboard and a range of learning materials. Nevertheless, it only exists on an avatar picture of each participant. Participants have contact with their learning group and are able to speak online through a microphone, ask questions and present work results — just like in a normal face-to-face seminar. The lecturer guides the processes, leads discussions, organises small group work in "adjoining rooms", initiates brainstorming sessions, records work outcomes and distributes documents. Additional supporting learning materials are made available on a separate learning platform. The scope of a teaching programme is based on the typical length of a course conducted on a face-to-face basis.

One highlight of the virtual classrooms is so-called "application sharing" technology. This enables all seminar participants to operate any IT application in front of the others regardless of whether such a programme is installed on their own PC or not. This method makes it easier to process results together.

VIONA makes use of the vitero platform, which has been developed by educational specialists and psychologists on the basis of research results by the Fraunhofer Institute, and features a highly intuitive user interface.

Just like in a conventional face-to-face teaching programme, the presenter, the co-presenter and the participants all sit around a virtual table. Depending on the equipment within the room, this may serve as a whiteboard, a pin board, a language laboratory or a presentation surface for software. The trainer uses the application sharing technology for purposes such as the demonstration and presentation of software applications or to enable these programmes to be used by the learners.

All of this allows the participants and trainer to interact online via a highly varied didactic mix and using various forms of learning. Such an approach produces a positive effect for user acceptance and in terms of successful learning.

Energy and the environment, graphic and media design, nursing and healthcare, personal development and languages are just a few of the numerous topics addressed by the learning provision available via VIONA.

The duration of courses ranges from compact one-week introductory programmes to two-week retraining schemes. Selected IBB courses have been specially adapted for the Austrian market. 16 modules from the areas of graphic and media design, digital competence and IT were the first to be chosen in this regard. Courses were adjusted in such a way so as to meet the specifications and requirements of the Austrian Labour Market Service (AMS).

During the two-week modules, learners are also afforded the opportunity to apply what they have learned within the scope of project work. Special coaching units or consultation sessions enable them to clarify any questions relating to their own individual projects with the trainer directly.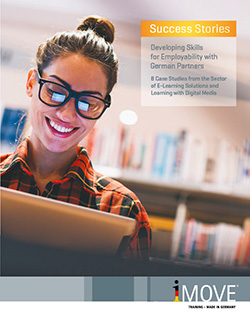 This sucess story was first published in the following iMOVE publication:

Developing Skills for Employability with German Partners • 8 Case Studies from the Sector of E-Learning Solutions and Learning with Digital Media
Link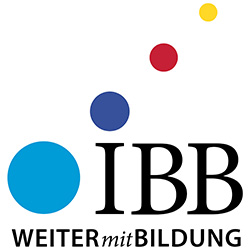 IBB
The Institute for Vocational Training (Institut für Berufliche Bildung AG, IBB AG) is member of the iMOVE provider database.