On the way to becoming a "learning organisation"
inside Business Group • Virtual classrooms for a United States furniture manufacturer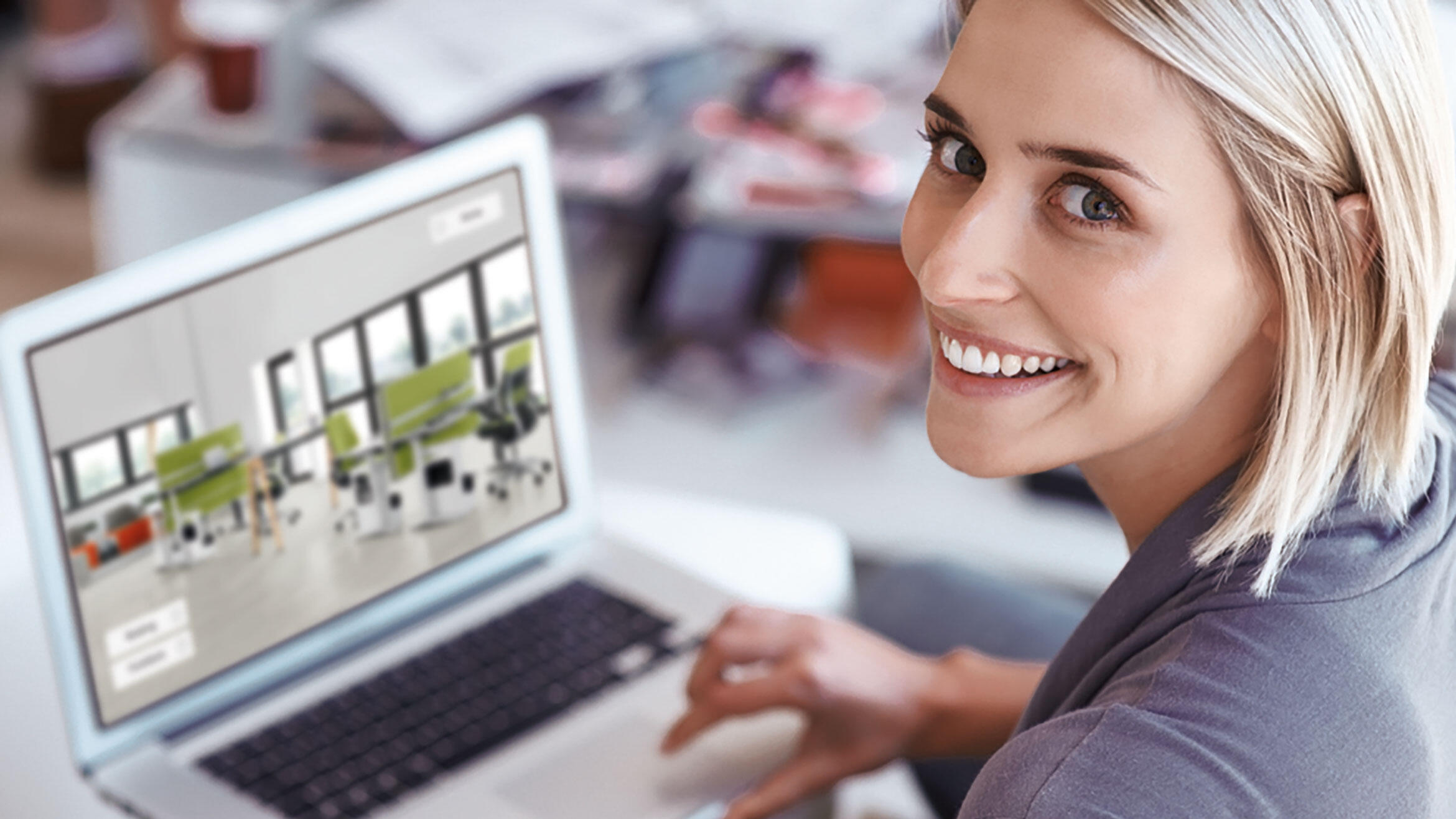 Steelcase is one of the world's leading manufacturers of office furniture. The company was founded in 1912 in Grand Rapids, Michigan, USA, where its Head Office is still located today. Steelcase has around 10,000 employees and more than 650 specialist retailers worldwide. It has been listed on the New York Stock Exchange since 1998 and generated a turnover of $3.1 billion in 2016.
With the objective of continuing to develop as a "learning organisation" and of establishing a system of self-directed learning for ongoing staff training, Steelcase began to search for a suitable e-learning provider. The aim was to set up a blended learning model for product and sales training, for example a combination of e-learning and traditional face-to-face teaching. The company presented a wide range of stipulations. It wished to have efficient training and self-learning media for sales and retail staff which could be processed using standard computers, notebooks and tablets and which were also suitable for reference purposes whilst at work. In order to facilitate international use, the aim was that learning should be able to take place in different languages and that contents should also be capable of adaptation and expansion to cover particular cultural characteristics.
In 2015, Steelcase found the partner it was looking for at a major e-learning fair— the German inside Group, which specialises in company training. inside has been successfully implementing tailored training and continuing education concepts for companies all over the world for more than 20 years. As a full-service provider, the company employs around 70 experts from various specialist areas (including information technology, methodology, didactics and film) who deliver precisely customised solutions from a single source.
For Steelcase, inside created virtual classrooms, in which knowledge is made available in a target group specific way and divided into the areas of basic principles, product-related knowledge and sales training. Staff use the virtual classrooms to access different self-learning media such as interactive cards, which are used to impart basic and factual knowledge in a clear and compact way via small learning units. Short and concise texts are used in conjunction with graphics, photographs, animations and videos to provide an entertaining and varied learning experience. As well as being used within the scope of the blended learning training approach, these interactive learning cards are also suitable for learning at the workplace. Staff are able to use a range of filters to select specific topics in a targeted way or choose certain learning cards to work with.
A scenario-based form of training has also been put in place. This simulates the structure of a customer conversation in an authentic and practical manner and enables staff to practise such a discussion. Employees initially develop competences by applying what they have learned within the secure framework of the learning situation. They then receive direct feedback on the course of the conversation and a recommendation of the areas in which they could improve in future meetings. Learning outcomes are also monitored to ensure that staff have understood the learning contents. This particular learning solution features a responsive design and is compatible with the use of tablets as mobile end devices.
Information
This sucess story was first published in the iMOVE publication Developing Skills for Employability with German Partners • 8 Case Studies from the Sector of E-Learning Solutions and Learning with Digital Media
---

iMOVE Provider pool: inside Business Group