Comprehensive training offer for the microfinance sector
Frankfurt School of Finance & Management • Online learning platform broadens access to knowledge, in particular in sub-Saharan Africa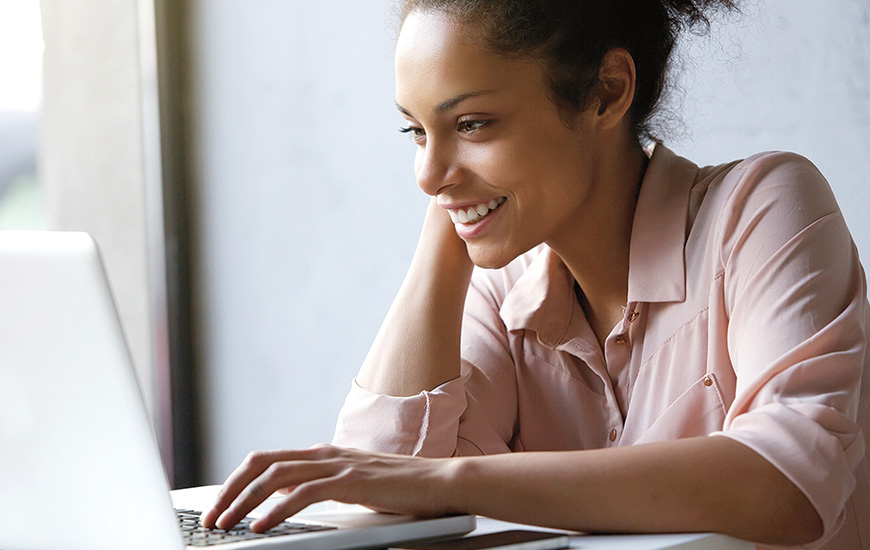 The Frankfurt School of Finance and Management is a research-led business school, covering all aspects of business, management, banking and finance. The business school offers degree courses, education and training programmes, and research and consultancy projects and is therefore a source of advice and inspiration for companies and other organisations, for individuals embarking on new careers and also more experienced professionals and executives. The "International Advisory Services" (IAS) unit has been running international consultancy and training projects since the 1990s.

efiport AG was formed in 2000 and is a subsidiary of the Frankfurt School. It is one of the most innovative providers of technology supported education and training solutions in Germany. The courses offered are used by companies operating at an international level, by medium-sized enterprises and also training providers and universities.

The provision includes strategies, systems and service solutions for on-line tests; web-based training and blended learning; knowledge platforms and social media as well as integrated qualification management.

"LinkEd E-learning" is a new area of business formed in IAS in 2010 which today is well-established as the "Frankfurt School Development Finance e-Campus" (FSDF e-Campus). The learning platform for this was created by efiport.

The background to this development was the unprecedented boom in the microfinance sector during the first decade of the new century which brought with it with numerous interested parties from developing and newly industrialised countries without opportunities for accessing face-to-face training.

In order to make the training experience accessible to more people than ever before, online certificate courses were developed in the areas of microfinance, risk management, SME (Small and Mid-sized Enterprise) finance, climate and renewable energy finance and microinsurance. These are 6 month part-time courses which in general require approximately 150 hours of learning. They culminate in a final written examination which must be attended in person and which can be taken at one of the 70 examination partners worldwide.

The learning activities are tailored for an international, multilingual target group with particular needs and requirements. These take into account slow and intermittent internet connections, and in some circumstances minimal experience with web-based continuing education and training as well as comparably limited funding. The provision of continuing education and training can also be adapted to individual timetables. A responsive design makes it easier to use for mobile end devices.

With technical requirements having to be kept to a minimum, the package of activities had to include course materials which were as attractive and as motivating as possible. The solution was not to use complex formats such as web-based training and webinars. In place of these, notes with a motivating and varied design were prepared. In addition, online tests and case studies; simple yet appealing multimedia formats such as power point lectures and short video tutorials, and discussion forums were also created.

The learning units have a modular structure. An online test consisting of 15 single and multiple-choice questions follows each module. To pass the test, at least 50 percent of the questions must be answered correctly. A maximum of three points are available for each question. The test can be taken three times. Once passed successfully, the next module is unlocked automatically.

Today, the nine different courses are offered in English via the FSDF e-Campus platform, two are offered in French, one in Chinese and one in Spanish. Since September 2016, the Frankfurt School's first academic programme is offered entirely online on the e-Campus. This "Online Master of Leadership in Development Finance (MA)" is based on the current certificate courses which can also be credited.

The number of participants using the platform is rising continually with almost 1,500 international students from more than 100 countries in 2016 alone. Around one third of these come from sub-Saharan Africa and one third from Europe. Most are employees of financial institutions. Many others work for international organisations and donors of development aid such as the World Bank, United Nations organisations, administrative bodies and consulting companies.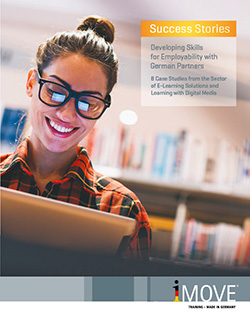 This sucess story was first published in the following iMOVE publication:

Developing Skills for Employability with German Partners • 8 Case Studies from the Sector of E-Learning Solutions and Learning with Digital Media
Frankfurt School of Finance & Management
The Frankfurt School of Finance & Management is member of the iMOVE provider database.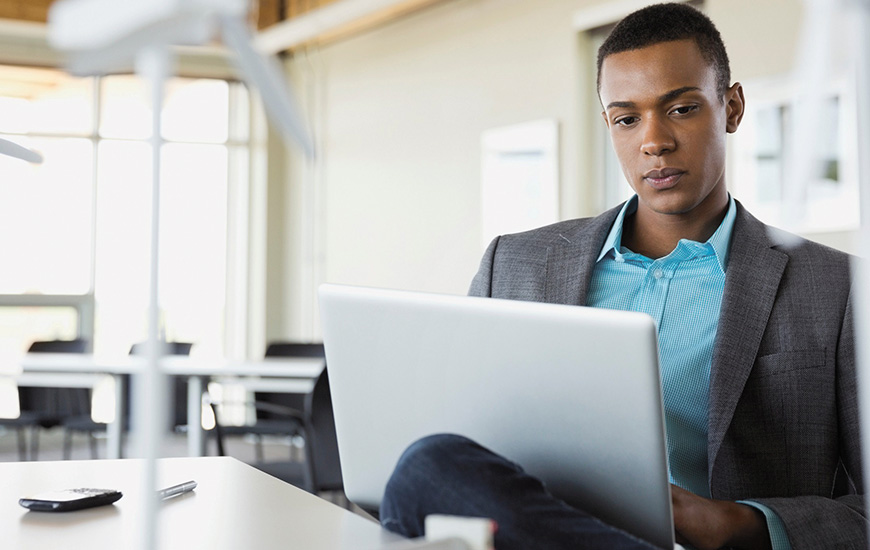 Photos: Frankfurt School of Finance and Management